Renault has been shedding talent since the formation of the Stellantis Group and the announcement of Jean-Pierre Ploué as Chief Design Officer for the Group's European division. Last month, insiders at FCA divulged that Alejandro Mesonero-Romanos would soon join Alfa Romeo (a move as yet unconfirmed by Stellantis communications). Now Stellantis has confirmed that François Leboine, formerly Renault's Head of Concept Cars, has left to lead both the Fiat and Abarth brands.
The move is the latest in a series of shake-ups that have taken place in Italy, where Ploué (recently also named as Head of Design for Lancia brand and LCV models) has made significant changes. Appointing a Frenchman to lead a historically Italian brand is not without precedent, but it has deeper implications. Leboine has effectively joined a segment rival after more than 20 years at Renault.
The fruit of Leboine's direction was most recently presented in the form of the Renault 5 Prototype, which reimagines the iconic city car as a more muscular electric vehicle. We're told it will soon reach production with minor revisions. But before taking over from Stéphane Janin – a designer he studied with at the Ensaama (école nationale supérieure des arts appliqués et des métiers d'art) school in Paris – and leading the concept car division at Renault, Leboine led a somewhat quieter life.
Born in Normandy, Leboine admits he was a very good student who never drew cars in the margins of his notebooks. Though his parents – both teachers – nurtured his creativity, the school's personnel, recognizing his academic potential, pushed him to focus on his studies. Instead, he drew on the weekends and evenings. He landed a job at MBD Design upon graduation and worked there for three years before attending the Royal College of Art. His second year at the RCA was sponsored by Renault and he joined the company in 1999.
Leboine has worked for Renault Design's studios in Guyancourt, Bastille and Barcelona and for Patrick Le Quément, Anne Ascensio, Fabio Filippini, Axel Breun and Laurens van den Acker over the course of his career. He worked on projects such as the Megane II (which was strongly influenced by the Avantime), the Twingo II, the Twizy, and the Espace 5 before leading the designs of the current Clio, Captur and Dacia Sandero as Renault's Exterior Design Studio Chief. Ultimately, he succeeded Janin as Head of Concept Cars in 2018, and led the design of 2020 Megane eVision Concept as well as the brilliant shape-shifting Morphoz concept.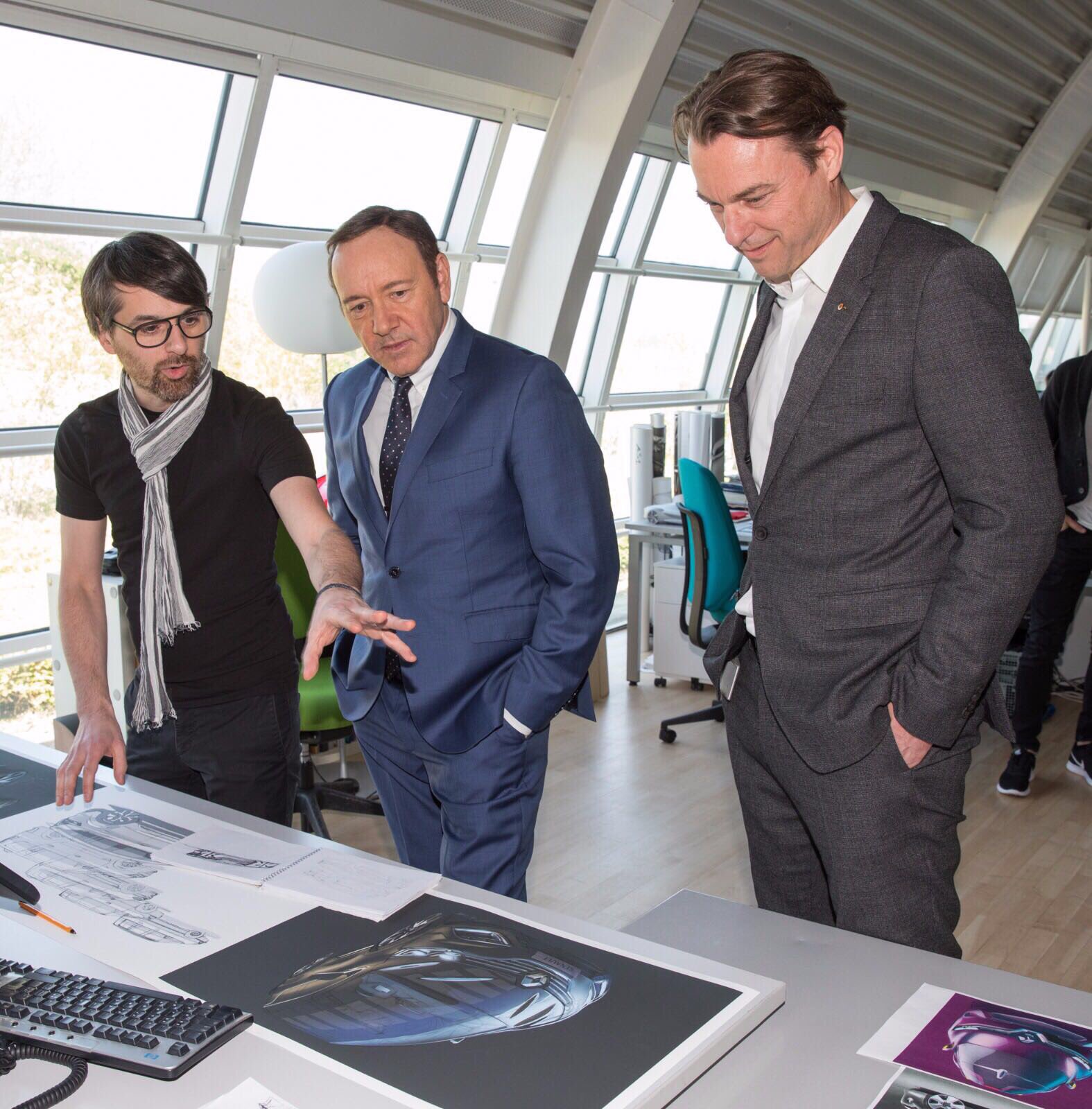 The Stellantis press release issued cites Leboine's 'strategic vision' as a 'key asset' to lead the Fiat and Abarth transformation into the future, noting that Jean-Pierre Ploué is "glad to welcome a talented designer with recognized professional skills [to the team]. His forward-thinking design approach and his great personality will be core strengths to lead Fiat and Abarth future changes."
There is as yet no word on who will be chosen to succeed Leboine at Renault.